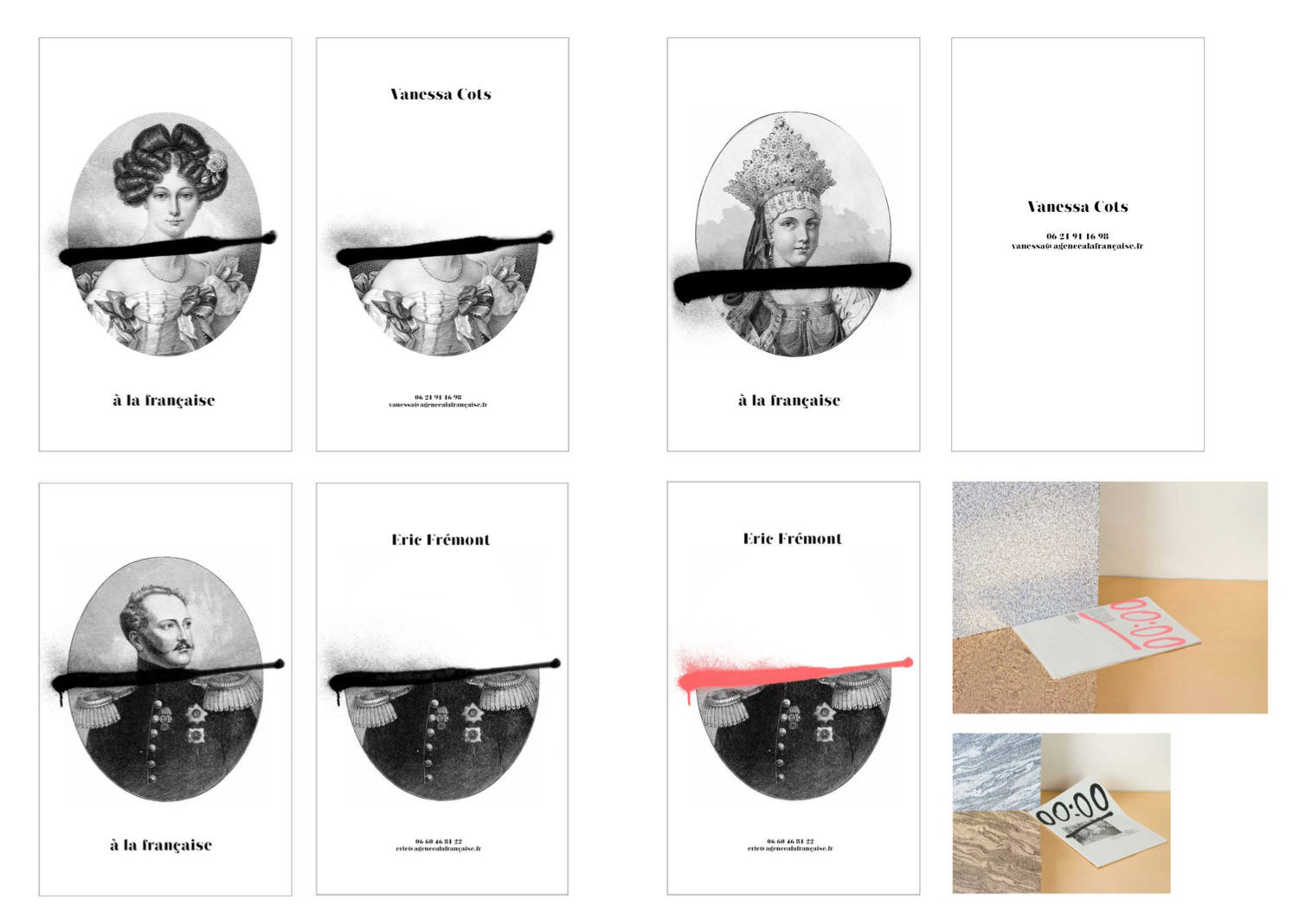 IDENTITE VISUELLE DE L'AGENCE A LA FRANCAISE
La cédille: le "swoosh" à la française
A la française est une agence qui se voulait dédiée au luxe, savoir-faire indéniable en France. L'agence nous a demandé de créer son identité visuelle. Au menu: cédille, moulures et guillotine. So french !
Merci à Kate Fichard pour les photographies d'illustration du site internet.



A la française is an agency that wanted to be dedicated to luxury, undeniable know-how in France. The agency asked us to create their visual identity. On the menu: cedilla, moldings and guillotine. So french!
Thanks to Kate Fichard for the illustration photographs of the website.