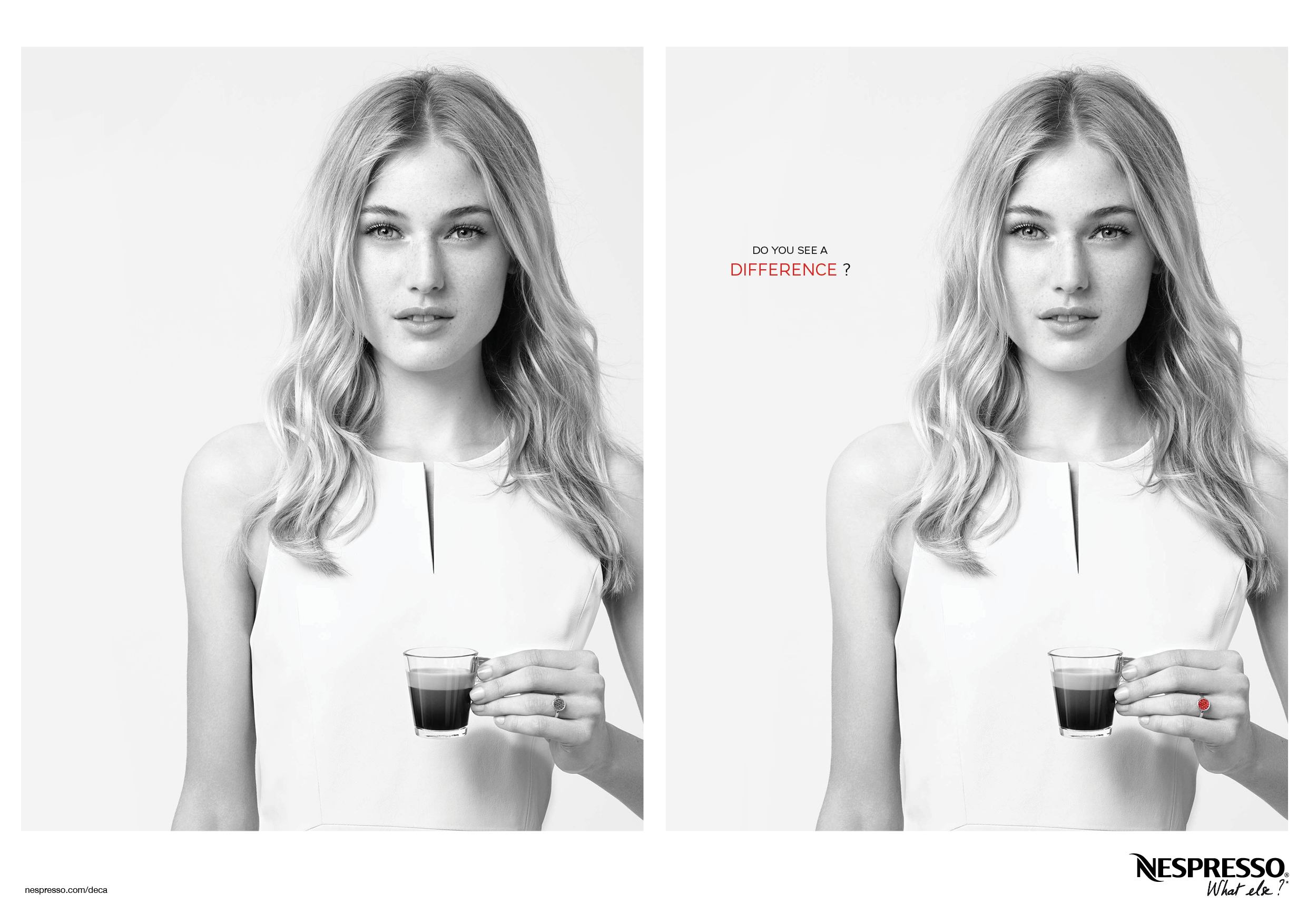 CAMPAGNE INTERNATIONALE POUR NESPRESSO
Nespresso decaffeinato: aucune différence, un point c'est tout
Nespresso a lancé sa gamme de cafés décafféinés dans les mêmes fameux conditionnements en aluminium qui ont fait son succès. La seule différence, et ce n'est pas le goût comme l'affirme la campagne, c'est ce petit point rouge couronnant sa coiffe.
Dès lors, nous avons créé une campagne pour l'international sur le thème du side-by-side dont seul le point rouge à droite sur la page de droite vient signifier la différence.
Merci à Joan Sandberg pour ses beaux noirs et blancs, à Eric Holden et Rémi Noël et l'agence MullenLowe pour leur direction de création avisée.
Nespresso has launched its range of decaffeinated coffees in the same famous aluminum packaging that has made its success. The only difference, and it's not the taste as the campaign says, is this little red dot crowning his headdress.
Since then, we have created an international campaign on the theme of side-by-side which only the red dot on the right page comes to mean the difference.
Thanks to Joan Sandberg for his handsome black and white photographs, to Eric Holden and Rémi Noël and MullenLowe for their wise creative direction.